India is a country as wide as complex where its different beliefs give even more curious situations. The best example is the Tirupati Temple, located in the state of Andhra Pradesh.
Rapa in India has a reward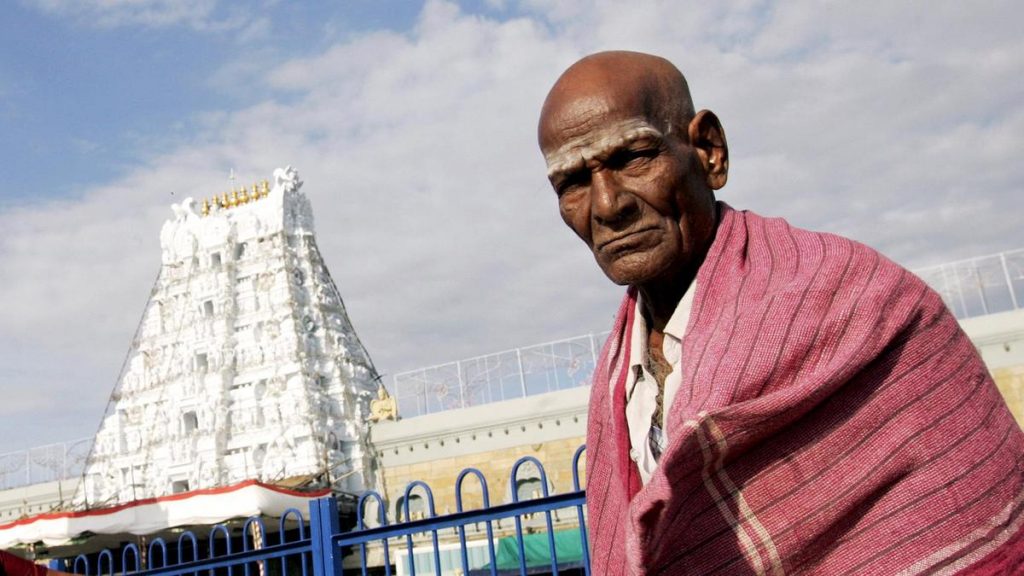 Pilgrim shaved in Tirupati. © India Times
India is one of those countries where everything can happen: from villages where up to eleven trees are planted per girl born, to a temple focused on the demand for a visa, through another … in which to cut one's hair as an offering.
A curious custom that characterizes the one known as the Tirupati Temple, located on a hill outside the city of Tirupati, in the state of Andhra Pradesh, in South India .
A temple of Vedic cut and clear inspiration in the typical architecture of the area visited by up to 60,000 pilgrims daily who, when entering, often leave without hair on the head .
The reason is none other than the presence of the god Venkateswara, avatar of the god Vishnu worshiped in this temple considered one of the most important in the state. Except that here, unlike other cultural complexes in India, divine tribute is rendered through hair.
From early in the morning, up to 400 barbers are prepared inside the temple with their scissors and hair clippers in order to shave off every believer willing to sacrifice their hair for Venkateswara, knowing that in a few weeks he will return to grow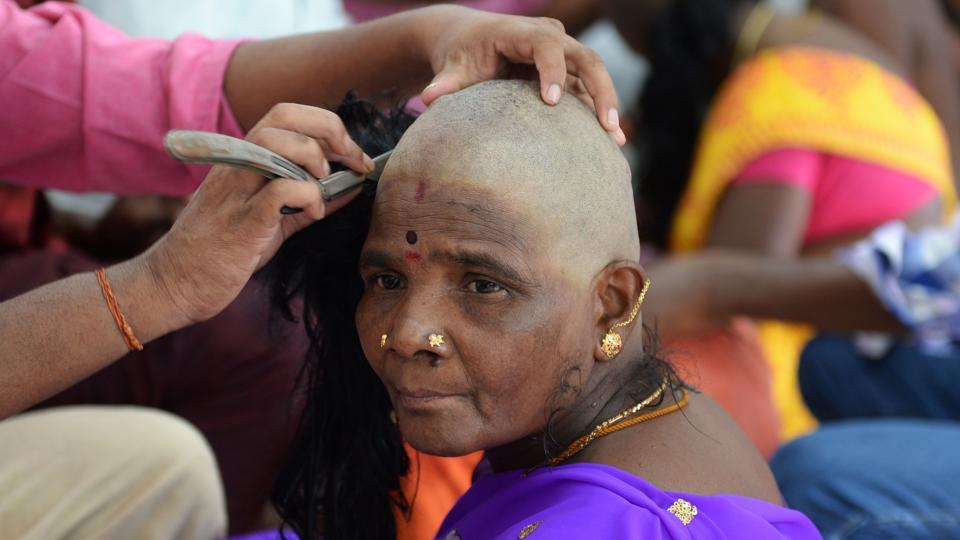 Woman rapping in the Tirupati Temple © Mere Natur
However, when women go to get a haircut, the story changes, since the hair of the devotees are subsequently bought by Bangalore associations that resell these hairs to the European market in the form of wigs. Once sold, the benefits obtained are distributed to support all the facilities of the temple, including a meditation center, a school and an ambulatory.
If in addition, the hair exceeds 30 cm long, much better.
What do you think of this curious custom?