India has one of the most modern air fleets in the world and with better prepared devices.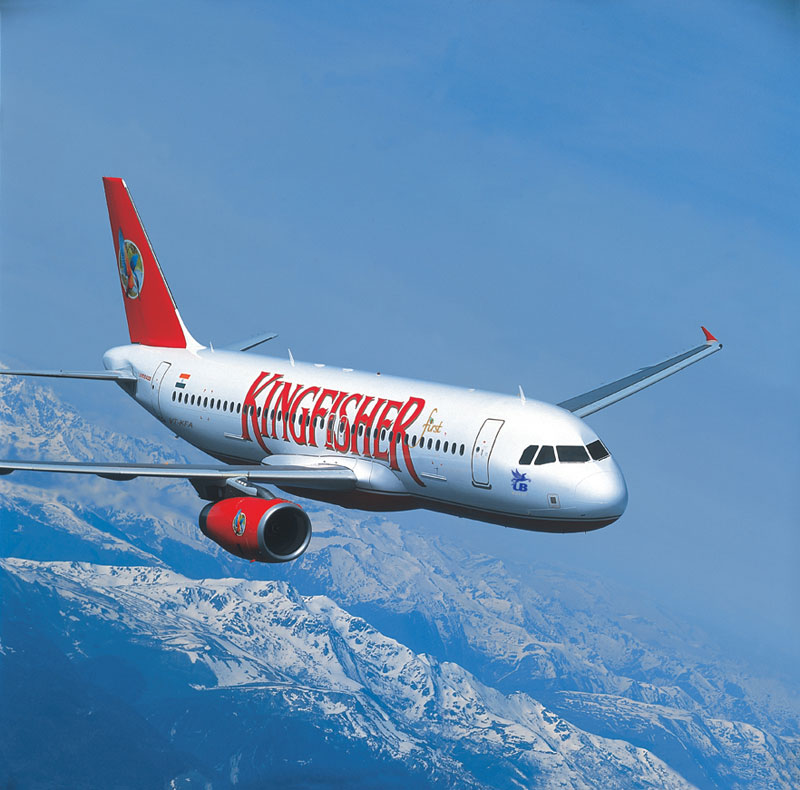 The reason is simple, until not so long ago, India did not have them and a dizzying economic growth rate, the  increase in  domestic and international tourism and the price reduction, by losing the monopoly Air India has caused an industry to develop of the flight, starting almost from scratch.
Some of its companies have modern and brand new devices with leather head restraints, fresh water vapor ambience, or the hostess end asking if they can clean your glasses.
Recently  IndiGo has closed the largest contract in the history of civil aviation, buying 180 aircraft from AirBus to meet the new expansion needs of this young airline.
India currently has 208  domestic airports , of which 30 are international airports.
In a country with an extension of 3.5 million square kilometers and a coastal extension of almost 8000 kilometers, being able to unite cities through domestic flights is a necessity and the opportunity to backbone the country even more, although the railway was undoubtedly part of of the construction of the nation.
If you plan a trip to India, be sure to ask your Travel Advisor about the possibilities of saving road sections by domestic flights within the area to visit. It will save time and you can enjoy an ethnic, linguistic ,  gastronomic variety  … how only India offers.
Good trip and good flight!