The state of Kerala, in South India, is a place where palm trees, relaxation and culture make up a unique tapestry of experiences. However, first we will have to go through Kochi, a city that defines part of the history of the Asian continent between colonial houses and fragrant ports of spices. We suggest the best reasons to travel to Kochi in 2020 taking advantage of Lonely Planet has named it one of the best cities to meet next year.
Kochi: Where spices are born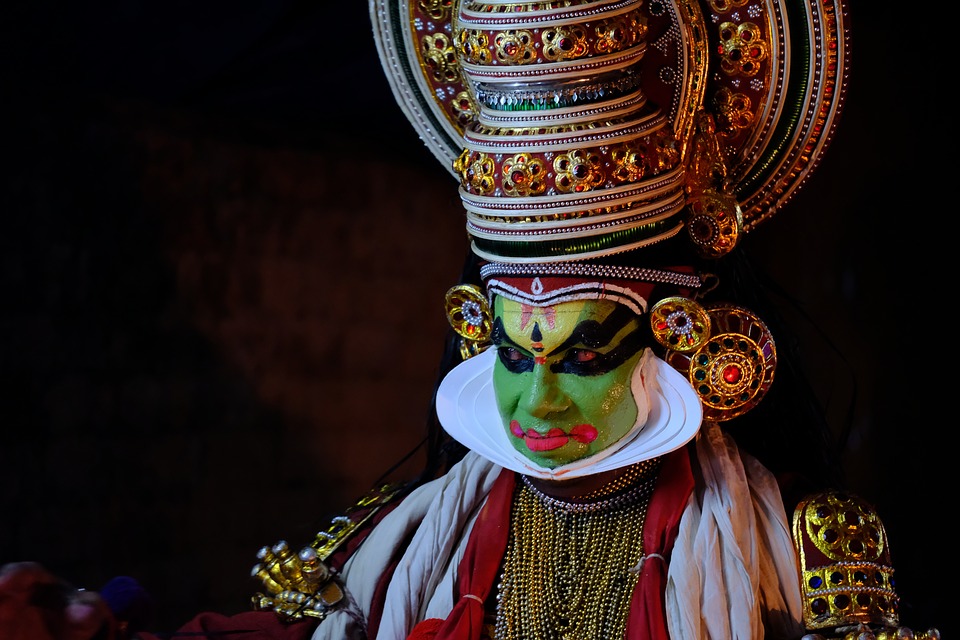 Kathakali artist, theatrical dance style typical of Kerala.
South India , and specifically the state of Kerala, are totally different from India than you imagine. A microworld of a thousand palm trees where its channels invite a unique experience between retreats and ayurveda therapies, cruises in typical boats or a nature that displays all its beauty in the form of hundreds of birds.
A lush tropic that the Portuguese arrived more than five hundred years ago , erecting a fortress around a settlement known as Kochi . This is how this place became the epicenter of foreign activity in a state as unique as Kerala, especially thanks to a spice trade that, from here, began a large-scale export cycle.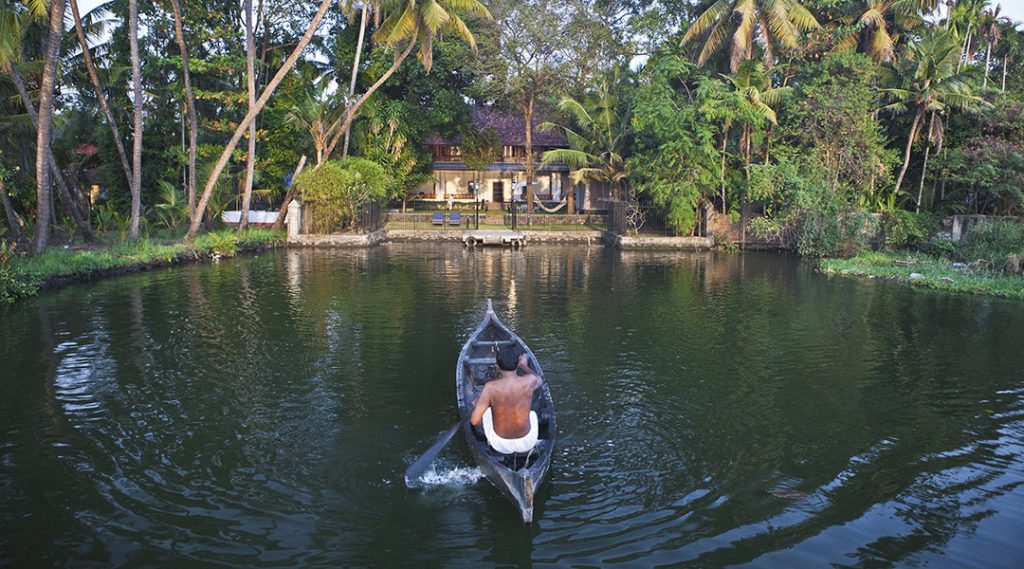 Local sailing in one of the channels of Kochi. © Wild Earth Journey
After years of reconquest and occupation by Portuguese, Dutch and English, Kochi finally consolidated itself as the result of all these influences. A promising city turned into a perfect entrance in Kerala despite not being the state capital (this is Thiruvananthapuram).
What to see in Kochi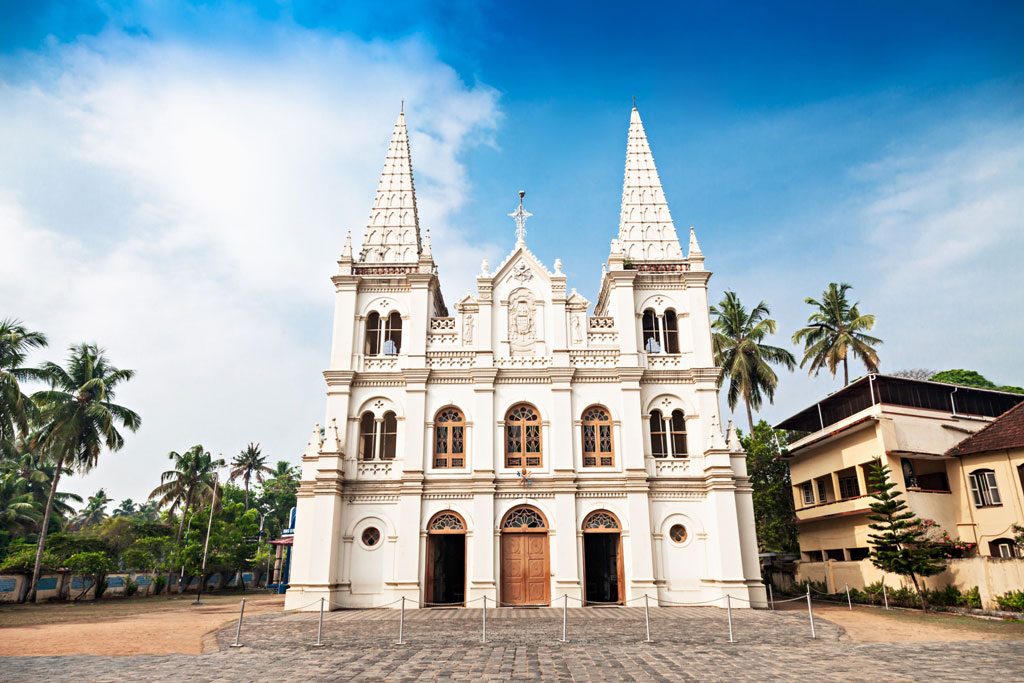 Basilica of the Holy Cross, icon of Portuguese heritage in Kochi. © Wikipedia Commons
Chinese, Jewish, Portuguese, Dutch or English influences (ah! And also Indian), make up a tropical microcosm where following the track of different monuments is equally comparable to the simple pleasure of enjoying the surroundings of Kochi.
A destination that we will discover from three different areas : the bustling city of Ernakulam , on the coast; Mattancherry , the western part of the peninsula where Kochi sits; and Fort Kochi , western end and most famous place among travelers for its colonial character.
Here there are colorful streets where a local will not hesitate to take you to his «spice laboratory». Synagogues and churches adorned with garlands, secret gardens in the back of old stately homes, or different routes that discover the main monuments of Kochi such as the Dutch Palace, the Jewish Synagogue or the Basilica of the Holy Cross , built in the 16th century by The Portuguese.
Cornerstones of a story that unfolds through its streets and always ends with the best outcome: the presence of the famous Chinese networks already converted into an icon of Kochi.
Art and ecology in Kochi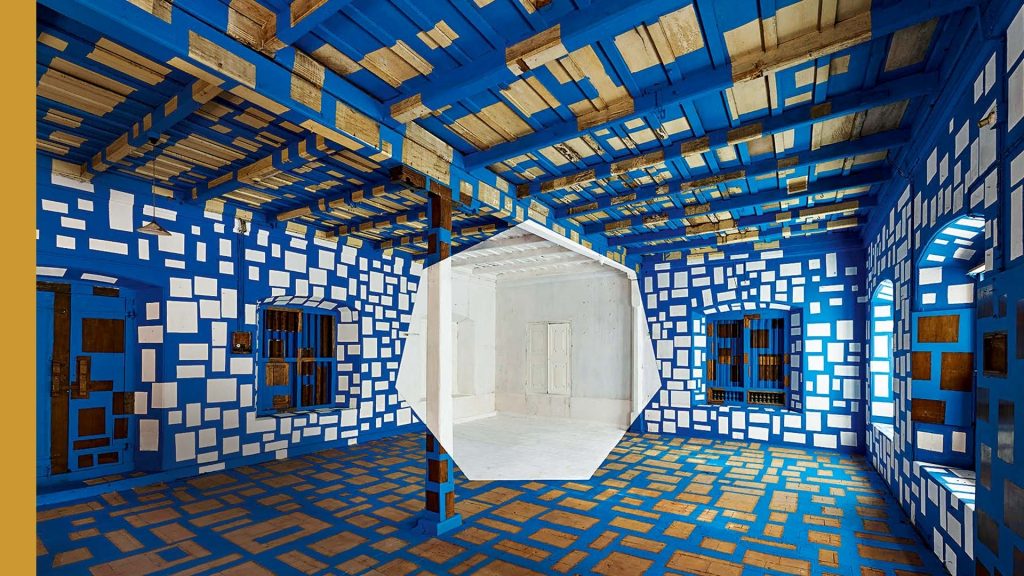 One of the works of the Kochi-Muziris Biennale festival. © KMB
Kochi is the tip of a state of Kerala totally different from the rest of India. In addition to its communist side, this state is committed to progressivism in all its aspects, including ecology, with the Kochi International Airport being the first in the world to supply 100% of solar energy .
In turn, Kochi has become one of the main focus of Asia for artistic events. The best example is the Kochi-Muziris Biennale , an urban art festival that brings together different projects between streets and historical heritage, this being the most popular street art festival in all of Asia .
A window to paradise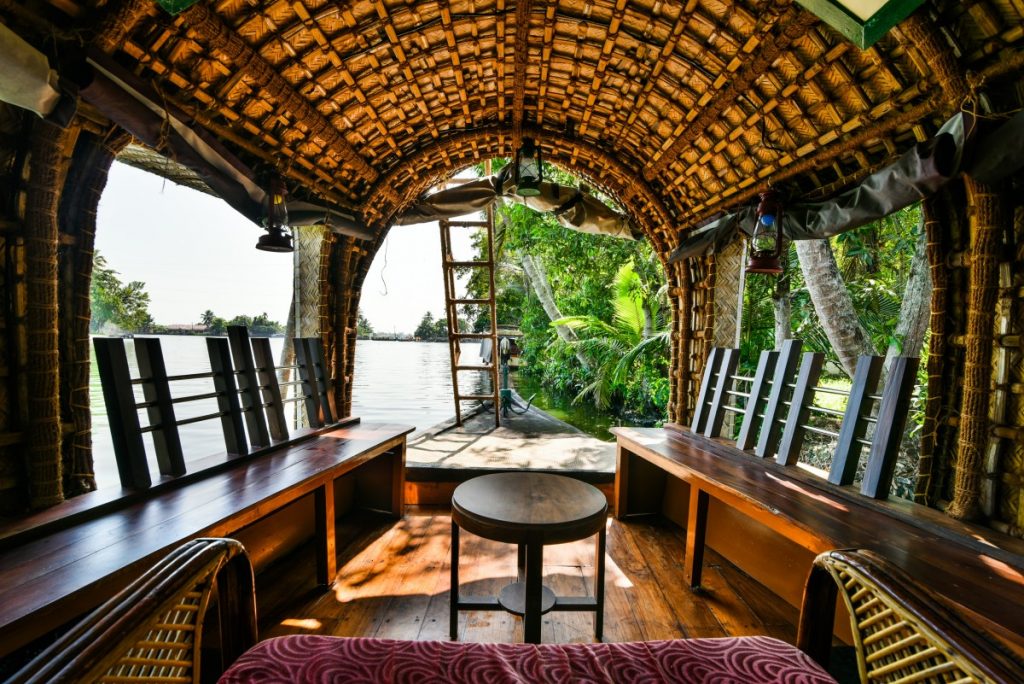 View of Kerala's backwaters from a mythical houseboat. © India Tourism
One of the main reasons for any visit to Kochi is, without a doubt, the option of adding several days enjoying the lush backwaters of Kerala. Composed of 900 kilometers of canals fed by 38 different rivers, this floating Eden invites you to miss that "slow" and relaxed India on the back of a typical houseboat , or old rice boats reinvented as luxury accommodations .
A unique experience that usually begins from Kochi, where we will connect with cruises that depart, generally, from the small town of Alleppey , whose pier enters a Vembanad lake where all the paths of this unique «Land of God» are intertwined.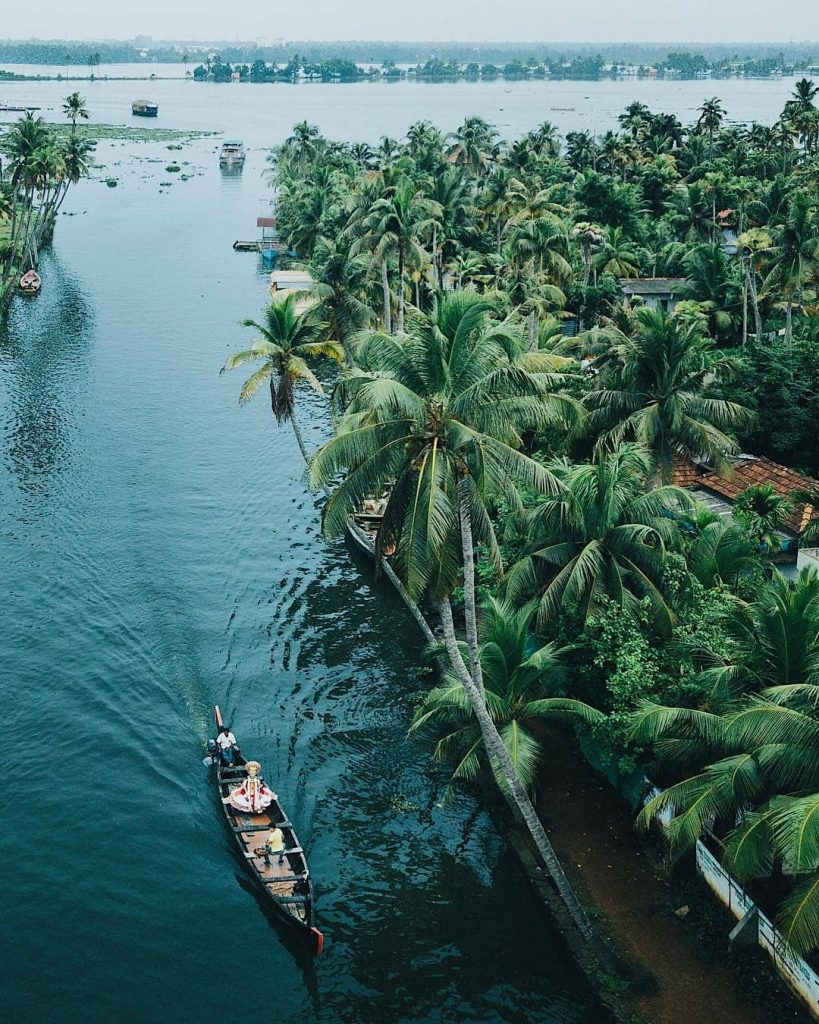 Overview of the backwater (with Kathakali actor on board, included). © chiragsadhnani
If you are thinking of a trip to South India , traveling to Kochi in 2020 becomes the best way to get into this place where, as author Arundhati Roy once described, «palm trees with coconut palms peeked at a lake next to which the night supported the elbows