Ayurveda is an old medical system whose basis is to adapt to a demanding patient, totally different from another. Although all of them find the same (and satisfactory) answer in these best luxury resorts.
Each of the people who make up the world is unique. It has a different face, specific tastes and, also, an energy system that flows completely differently. A final aspect in which the well-known Ayurveda confirms its full potential.
Already mentioned in the different Vedic texts dating back more than 5,000 years ago, ayurveda is a medical system that is responsible for healing each person's body, mind and spirit from what are known as " doshas " or energy elements of the subject . This dosha, in turn, is divided into the following elements: pitta (fire, linked to evolution and stomach problems), kapha (earth, cohesion element) and vata (air and movement) .
Each of these elements must be balanced in our body through the correct treatment adapted to each person, if possible, in a scenario that conveys enough peace to complete this journey of introspection.
Conceived as mecca of luxury, these following Ayurvedic hotels in India become the perfect oasis to rest, discover yourself and succumb to a state of contemplation as healthy as conciliatory.
Ananda in the Himalayas (Rishikesh)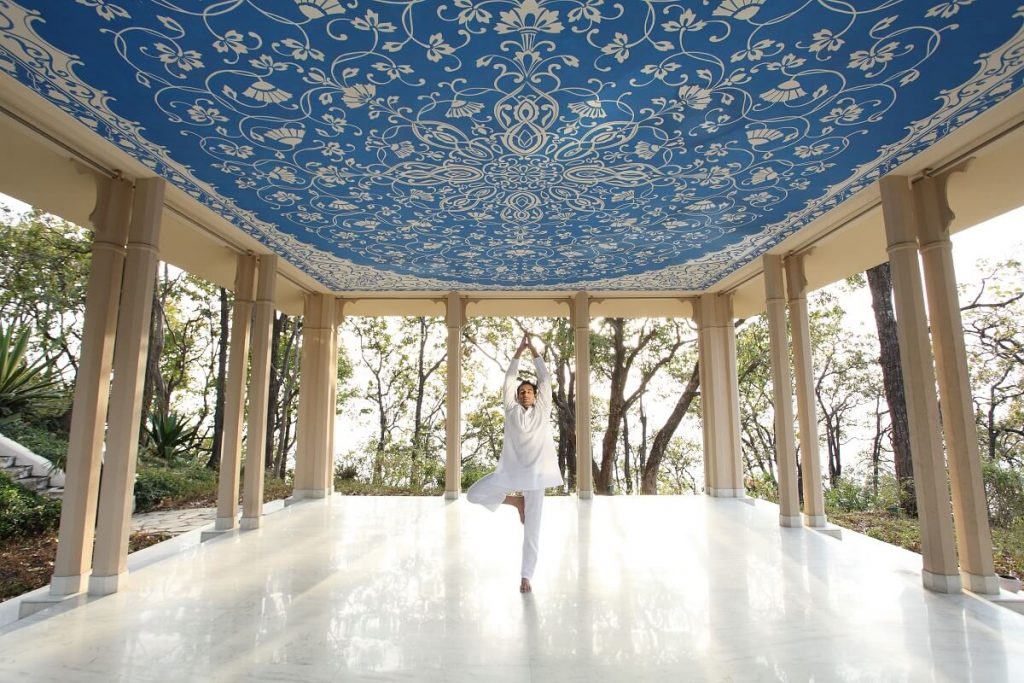 Traveler in the most luxurious hotel in the capital of yoga: © Ananda in the Himalayas.
The most luxurious resort in Rishikesh , the capital of yoga par excellence, is Ananda in the Himalayas , a wellness mecca where teachings focused on different areas are transmitted: from slimming or stress treatments to an ayurveda composed of different programs to succumb to in front of to the Ganges river . A personalized treatment in which any ayurveda routine is complemented with nutritional advice, sessions of Vedanta (esoteric sciences related to Hinduism) and activities based on yoga and meditation to, as icing, end in a spa worthy of Maharaja.
SwaSwara CGH Earth (Karnataka)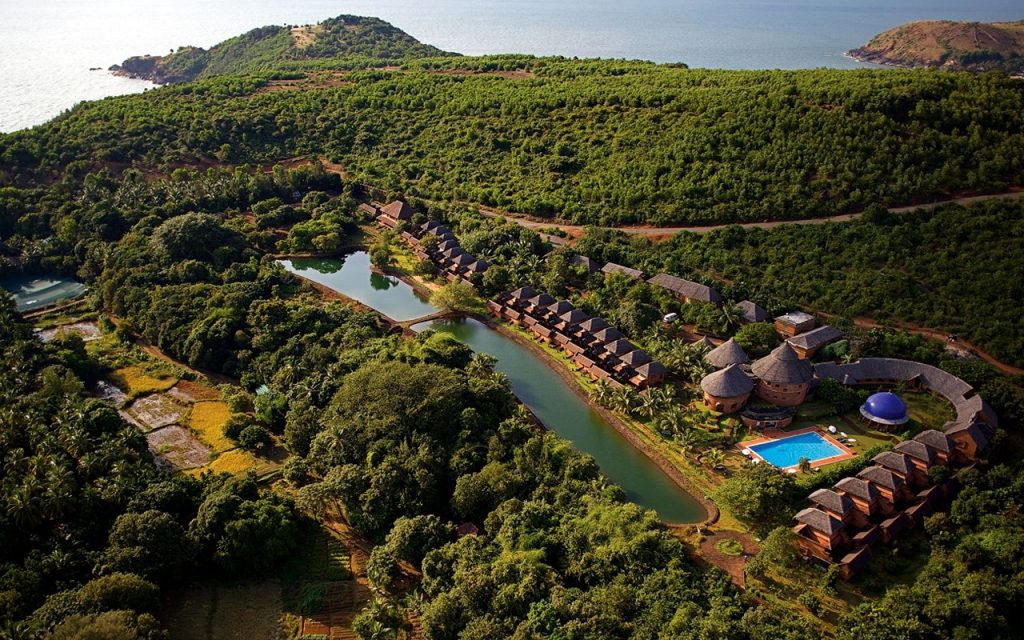 Overview of the magnificent © SwaSwara.
Somewhere in the state of Karnataka , specifically in the fascinating Om Beach, the song of tropical birds and the sound of the waves rock the life of a hotel camouflaged between the colors of the earth and nature. Considered as one of the best Ayurveda resorts in India , the SwaSwara of the CGH Earth chain offers ayurveda programs from 7 days (the minimum recommended stay for an optimal treatment of these characteristics) , seasoning the therapy with the intake of purifiers such as snehanam (interior) and swedanam (exterior), in addition to healing massages such as the intense Panchakarma. As a complement, nothing better than waking up meditating by the sea, succumbing to artistic yoga to free creativity or follow a diet based on fresh and organic foods.
Vivanta by Taj Bekal (Kerala)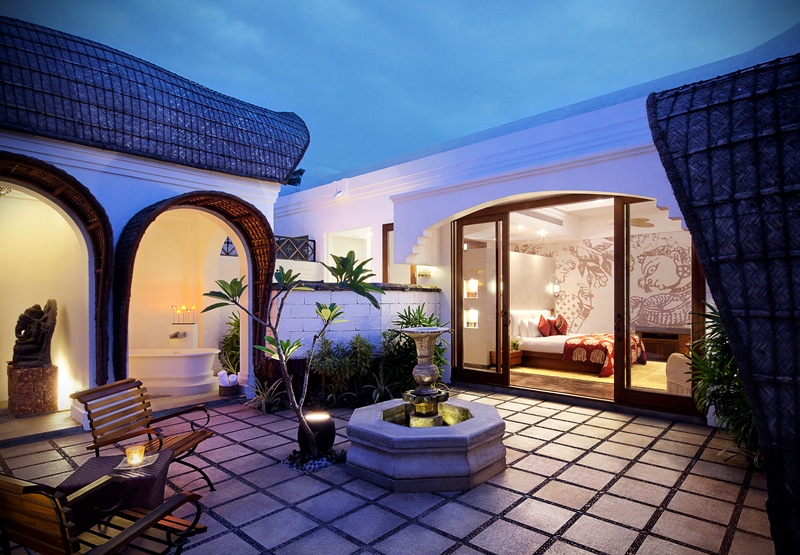 © Taj Hotels (IHCL)
Of all the places in the world where succumbing to ayurveda, the state of Kerala , in South India , is possibly the most recommended in the world. Franked by hundreds of palm trees, lakes and canals, the one known as Tierra de Dios encloses wellness sanctuaries in the middle of nature like this Taj chain resort whose 66 villas sport a design inspired by kettuvallams , or typical rice boats of the area. A maze of sensations where a fountain that drips slowly, fairytale pools or Ayurveda treatments that invite you to lose yourself in the (necessary) pleasure of pampering body, mind and soul.
The Nattika Beach Ayurveda Resort (Kerala)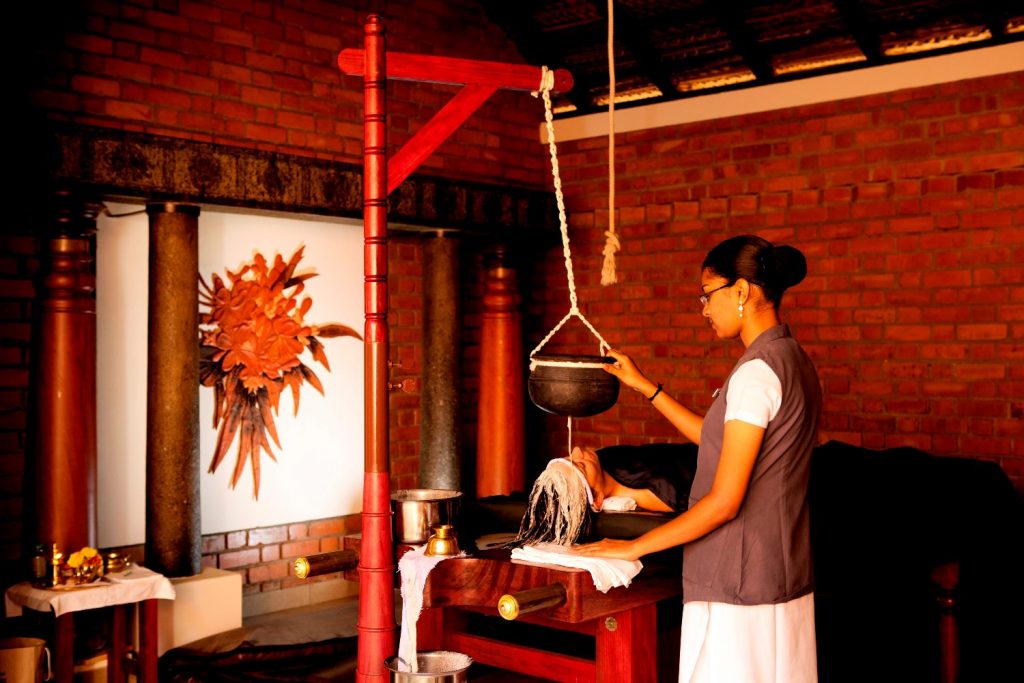 Ayurveda session at © The Nattika Beach Ayurveda Kerala.
A green mantle of palm trees overlooks the Indian Ocean from the coast of Kerala. While you walk, the birds fly from one tree to another and the Dutch-influenced villas resemble that tropical home you once dreamed of. After an inspection of your medical history, a team of up to 51 Ayurveda experts will be at your disposal to balance your goddess , analyze the prakriti (or body constitution) and complement the therapy with the exquisite dishes of Vapika, the ecological restaurant of This temple of well-being.
Somatheeram (Kerala)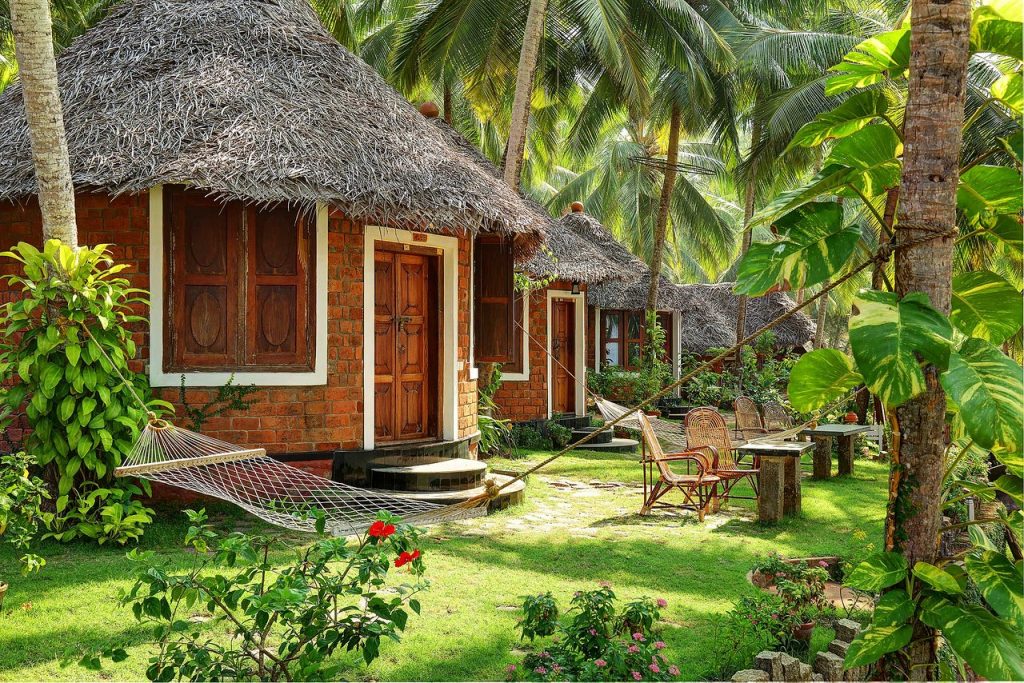 The lush scenery of © Somatheeram Ayurveda Kerala.
Up to 19 different ayurveda treatments come together at this resort located next to Kovalam beach, although it will be the resort team who will choose the most appropriate therapy for you. Considered one of the best Ayurvedic resorts in India , the Somatheeram is committed to an exquisite service that includes from airport pick-up to advice from local dentists, through yoga classes, daily meditation or, of course, the most suitable Ayurvedic treatments For you to enjoy in a unique setting.
Carnoustie  Ayurveda & Wellness Resort (Kerala)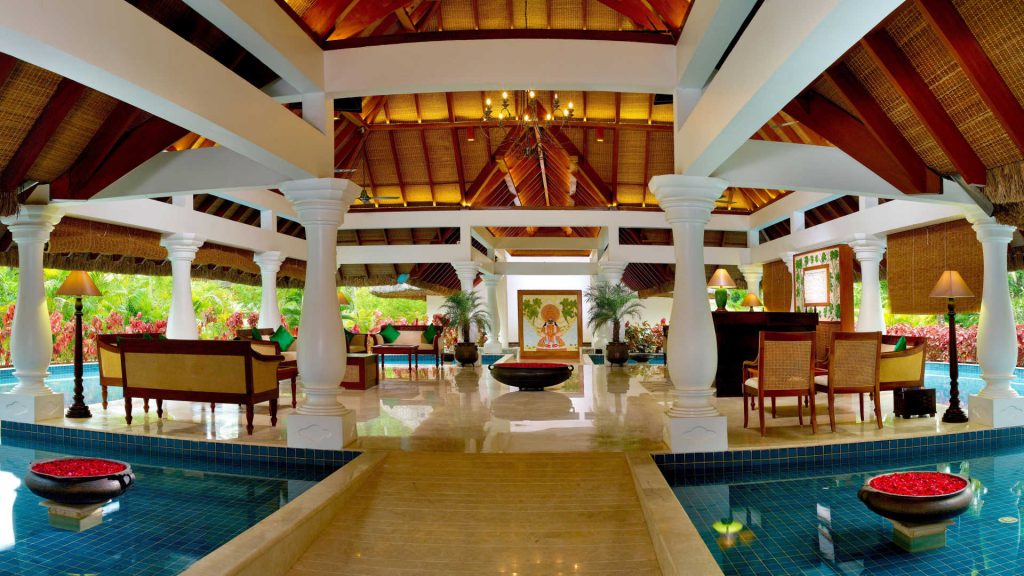 Interior of © Carnoustie Ayurveda Wellness.
Are you looking to eliminate toxins? Bet on an anti-aging treatment? A private palm roof villa whose patio ends in a pool? Tropicalism and health are intertwined in Carnoustie, one of the great references of ayurveda not only in Kerala, but possibly throughout India. Different programs that help you manage stress and restore balance through yoga nidra sessions, Ayurvedic massages and even podiatry .
CGH Earth (Kerala)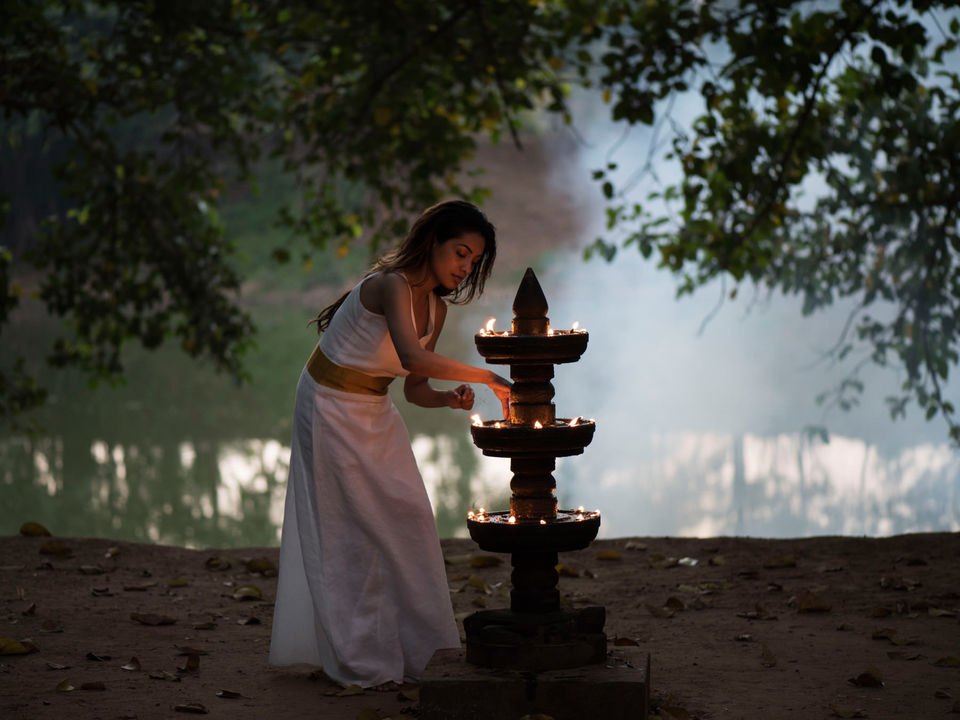 Preparing the ayurveda session at © CGH Earth Kerala.
One of the pioneer hotels in terms of sustainability is the CGH Earth of Kerala, one of those places where every action seems destined to create good energy: here the local economy is enhanced through the services of professionals in the area, there is no television or other western distractions, organic food is combined according to the requirements of each guest and, of course, succumbs to a healthy lifestyle between dream facilities and therapies that combine Ayurveda with yoga, among others Many options. As a curiosity, the hotel is located in the Kalari Kovilakom, the ancient palace of the kingdom of Vengunad