Transporting bricks with teeth, being run over by a tractor or flying -literally- on top of a cart pulled by galloping oxen are just some of the tests highlighted in the list of Olympic disciplines of Kila Raipur.
Each year, at the beginning of February, this city of the state of Punjab (northwest India), hosts one of the most curious festivals in India, that is, one of the most peculiar in the world. India is famous for its festivals and festivals, some peculiar and really interesting (here you can check the  calendar of national holidays in India for 2014 ).
Kila Raipur Sports Festival annually gathers more than 4000 followers, men and women, who want to measure their strengths competing in the most varied rural sports. Since its first edition, in 1933, they have evolved into three days of arduous competitions for young people, men, women, seniors and people with some type of disability, followed by more than one million spectators.
The spectacle that more adrenaline provides to the public is the race of fast oxen, directed by "riders" on board their cars. So much emotion and also, the risk of high competition is compensated by a prize of hundreds of thousands of rupees, which wait for the brave one who arrives first at the line of the goal.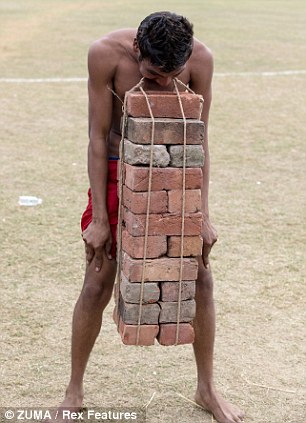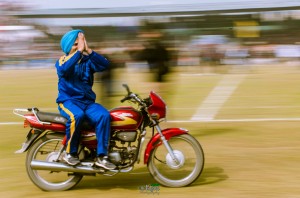 Although, what can most surprise us who live far from Kila Raipur are not the numerous camel races, dogs, mules and other animals, but the disciplines where the contestants demonstrate their own strength. Sportsmen lifting bicycles or bricks with their own teeth, participants who move vehicles tied to their own ear or waiting for patients to be overtaken by a tractor are some images that nobody can miss if they attend the celebration of rural games. Some of the tests seem to have been designed to look like special effects, such as riding bicycles with burning wheels and some reckless stunts. The Olympic spirit of Kila Raipur Rural Olympics is summed up in its slogan: stronger, louder, merrier (stronger, more vigorous, happier).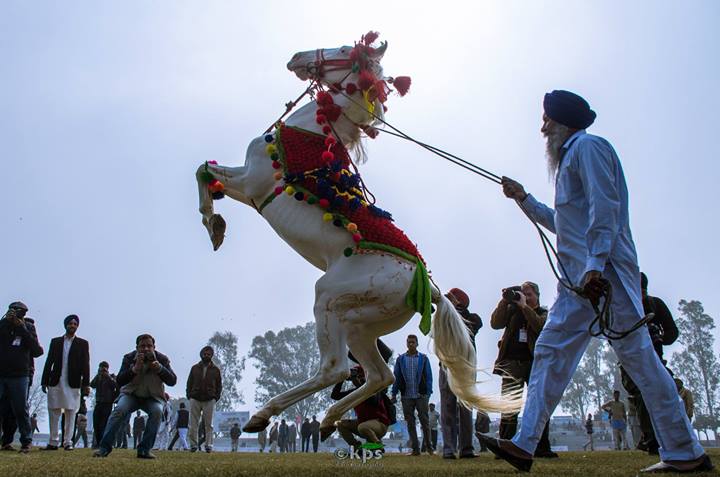 But the entertainment does not end in "the stadium". At night, the festival becomes a great celebration that includes the concerts of the best popular singers and the colorful Giddha and Bhangra dances. The cultural program continues well into the night, and meanwhile the Olympians of Kila Raipur prepare for the challenges of the next day. These are days of exaltation of the pride of life in the countryside. And how could it be otherwise, days that fuel the controversy between the authorities, who say that these Olympics preserve the rural culture of the Punjab, and the main organizations of animal rights, which criticize the treatment of horses, camels, dogs and other species participating in the Kila Raipur Rural Olympics, a controversy that reaches the facebook of these Olympics.