It is not common that luggage is lost or delivered late when your flight arrives. But, although the probability is low, it is a situation that can occur. To avoid the inconvenience of not receiving your luggage on time, the best way to make your luggage is to combine your things in several suitcases of people traveling and hand luggage, so even if one of them did not arrive, it would have in another suitcase or in the own luggage as necessary for the first moments in the country.
Do you have to travel with Medicines or important documentation? 
Remember: NEVER put in the suitcase that will bill medicines or important documents, because if the suitcase is lost, these medicines would be lost. ALWAYS carry them as carry-on luggage .
–
PLANE TICKETS. 
Remember to take your plane tickets with you when you arrive at the departure airport in India.
You can not access the airport grounds without showing your passport and airline tickets, printed on paper. Therefore, upon your return from the country your guide will not be able to access the airport and you will have to say goodbye to him on arrival at the airport.
–
MOBILE PHONE.
If you want to carry the phone do not forget the charger . It may be difficult or impossible to find that model.
If you want to make calls from India or receive them, you must have the international calling service activated. Call your company and ask them to activate the service (called roaming ).
During your trip, remember that if you call the mobile the call is charged in the following way: the caller from Spain will pay a normal national call, and you will pay the part corresponding to the international call.
Customers traveling with Incredible Rural India, they receive an Indian SIM card for use during their stay, so they can make calls at a lower cost and be easily located by family and friends.
PLUGS 
NO voltage adapter is required. 220 V to 50 Hz is used). Plugs in India are usually three entries (although you will also find two, as those used in Spain) and compatible with the electrical devices that will take on your trip. If you find three-input plugs, you can use the two from below to plug in, obviating the one above.
And if not, you can always ask at the hotel; They can usually provide you with an adapter or help you solve the problem.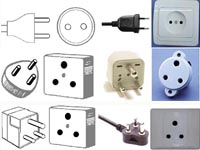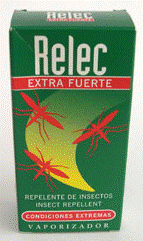 SMALL TRAVEL BOUTIQUE. 
As for any trip, do not forget your little kit. Medicine for diarrhea (convenient also oral serum), plasters, analgesics … Obviously, if you take a special medication do not forget to take it: depending where you are, it may be impossible to find India.
Remember: NEVER put in the suitcase that will bill medicines or important documents, because if the suitcase is lost or delayed, they would be lost. ALWAYS carry them as carry-on luggage.
FEMALE HYGIENE.
Keep in mind that in some rural areas it will be difficult or impossible to find some "Western" feminine intimate hygiene products.
ANTI MOSQUITOES. 
Essential. In Spain they sell Relec Extrafuerte, specially recommended to avoid mosquito bites even under the most severe climatic and environmental conditions. Protect from 6 to 8 hours. Its approximate price is about € 7 each 50 ml container with vaporizer.
CREAMS
It is important to bring sunscreen creams depending on your skin type.
.
EXCESS BAGGAGE? 
On the plane ticket you can see the luggage allowed by the airline for the flight to India. Each kilogram of excess can be paid dearly (about 30 euros per kilo). In a general tourist class, 20 kilos are allowed for check-in and between 7 and 10 kilos as hand luggage. In the case of Business would be about 30 kilos of checked luggage.
If you need to carry a lot of luggage, talk to your Travel Advisor and inform them of everything we can do so that your luggage is not a burden.
.
MONEY.
It is not necessary or advisable to change to dollars. The best change is from euro to rupees, in addition, the change to dollars pays commission twice.
HERE you can check the quote in real time. Here, specific guidelines about money, ATMs, etc.