From the MINSAL – Ministry of Health of the Government of Chile – a series of recommendations and warnings are made about the precautions that Chilean travelers should take into account when traveling to different parts of the world. Thus, in the Traveler Information Manual we can see the recommendations for going to India
The recommendations of the Ministry of Health regarding prophylaxis are the following:
– Chemoprophylaxis of malaria with Mefloquine.
– Use of insect repellents applied to skin (DEET) and clothing (Permethrin).
– Well washed and cooked food.
– Drink bottled water.
– Typhoid vaccination is recommended for those who will stay more than 6 weeks or visit very rural areas.
– Vaccination against hepatitis A or use of immunoglobulin is recommended.
– Vaccination against meningococcal meningitis is recommended if traveling to the Delhi region.
– If you are bitten by a dog, wash the wound with plenty of soap and water and seek medical attention immediately for vaccination.
– Immunization against Japanese encephalitis (Not available in Chile. It is found in England, the United States, Switzerland and Germany. Three doses should be placed, the second at seven days after the first and third at thirty days).
– Immunization against typhoid fever is suggested.
At the same time, it is indicated that a Certificate of vaccination against yellow fever will be required for all travelers from endemic areas. This is even for travelers with transit at airports in countries with risk of transmission. In the following table we see which are these countries: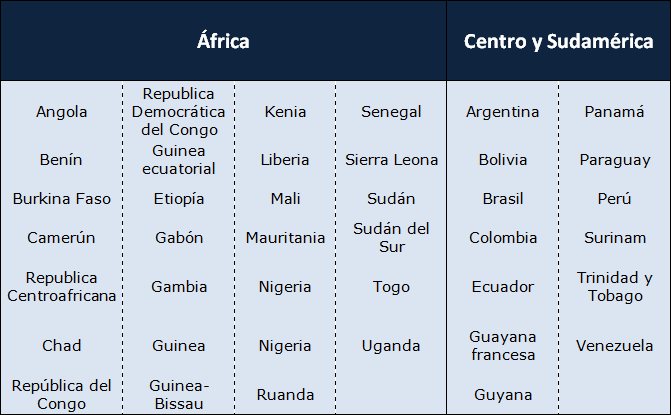 Therefore, Chilean citizens traveling to India, Sri Lanka, Bhutan, Nepal or the Maldives will not have to have a yellow fever vaccination certificate, as long as they do not travel in these countries.